The savvy designer knows all the best paid sites and necessary tools of the trade when it comes to creating the perfect design. Whether it is a logo, poster, website or cover you have your necessary basics. But what about those extras that can give you a little flare and finesse?
Usually, add-ons for paid programs are expensive, and even user sold content can add up over time. If you want to bulk up that bag of tricks without spending a fortune, you might find these resources helpful. Each site provides a number of free items for you to use on both personal and commercial projects.
1. Smashing Magazine

Smashing Magazine is already world famous for their features and articles. But if you have never been to their freebie page, it is worth a look. From jQuery plug-ins to ebooks, they have a ton to offer, and the update regularly.
2. NetTuts
NetTuts doesn't offer a whole lot of freebies, but they go for quality rather than quanity. Everything there has been rated at 4 or 5 stars by their staff and site visitors, and many are profession grade. Be sure to look at their excellent selection of HTML boilerplates and other exerimental freebies.
3. 1001 Free Fonts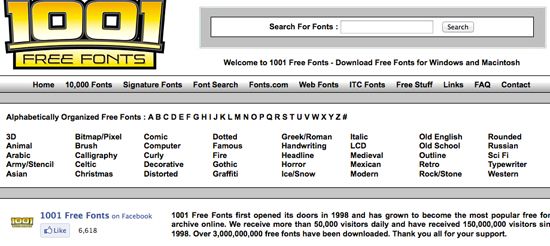 1001 Free Fonts – As the name suggests, there are over a thousand free fonts here for you to use and download. There are some really gorgeous ones available, and many that will be very useful to any project. Others are low quality or highly niche fonts that won't prove of much use. But that is expected with such a huge selection.
4. Font Squirrel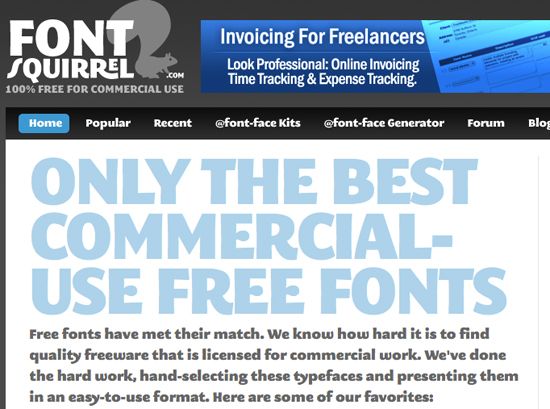 Font Squirrel – Of all free font sites, I have always preferred Font Squirrel. Their selection is much smaller, and so easier to navigate. They have also seemingly separated the wheat from the chaff, and come up with a better offering of great quality, well made typefaces to choose from. There is a list of site favorites on the front page that you can peruse.
5. Free PSD Theme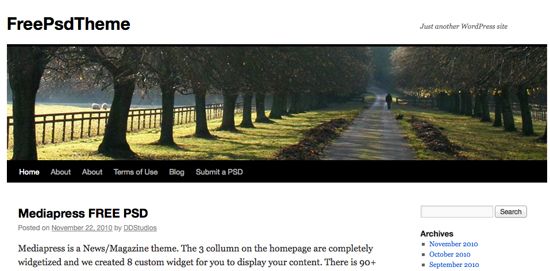 Free PSD Theme – If you have ever seen ThemeForest, you will have viewed the creations of a number of these designers. They are now offering free themes for your use. Don't be fooled by the look of the blog itself, which isn't really impressive. The themes can be pretty nice.
6. OS Web Design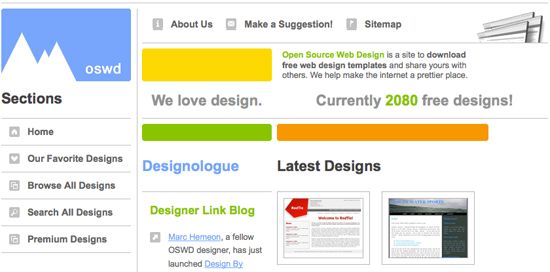 OS Web Design – Open source applications have become all the rage, giving program designers a platform for creating their own, and users the chance to get all the benefits of exensive software for free. There are a ton to try out all over the web, but OS Web Design has a great selection. They are design specific, as well, so you will be sure to find plenty of applications you can use.
7. Lost & Taken
Lost & Taken – If you are looking for interesting textures, you can find great texture packs here. They are compatible with most programs, as well, so you don't have to worry about keeping it to one specific design module. Be sure to look at their featured tools.
8. Stock Vault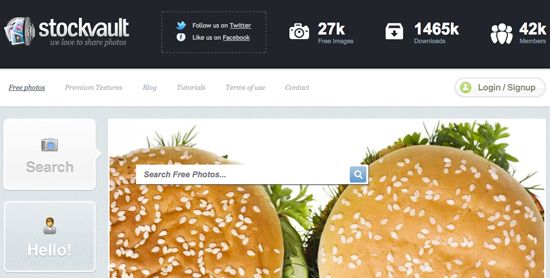 Stock Vault – There is nothing better than a good site for stock photos. But most have a small selection of royalty free images, most public domain because of age or agency. Stock Vault gives you access to a lot more, many of which are from different sites, all gathered in one place. Make sure you pay attention to the licensing, which could specify mandatory credit.
9. SpoonGraphics
SpoonGraphics – This blog has gorgeous graphics for you to use, including hand drawn icons and background images, and patterns for design programs like Photoshop and Illustrator. But some of their best tools are their many brushes and vector packs.
10. You The Designer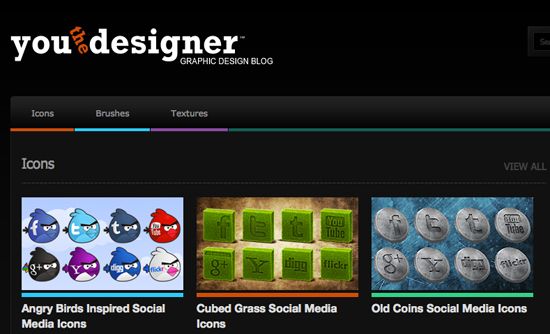 You The Designer has a lot of freebies in different categories to check out. Their largest selection is currently their free vector art packs, which can be downloaded and used for personal or commercial purposes. But they update regularly, so be sure to check back for new tools and resources.
11- Ecommerce Platforms
Ecommerce platform but Shopify is easy to use and has a sleek user interface. It has a straightforward user experience and is designed with simplicity in mind. It is an excellent tool to start an online store, and it has the ability to scale with you as your store grows.
Do you have a favorite site for design freebies? Link to them in the comments, and share the wealth!
Annie is frugal blogger for Credit Card Finder, the free tool to compare credit cards online.